Social Media - what's what?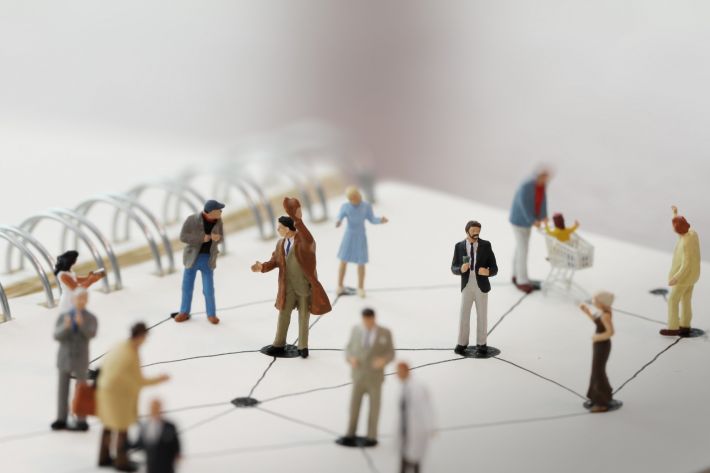 Rebecca Jabbar

2016-06-171

on

Sun 19

Jun
As mentioned in my previous blog, 'social media tips' - I thought it might help to provide at least a top-line idea of what each of the main channels can offer your business. 
It might be that social media isn't even the right channel for you to get to customers and nurture those relationships, but let's assume it is...
Facebook 
Facebook is a leading social media channel for engaging with the general public and to build awareness with consumers (far more so than other businesses).
Facebook itself determines the importance of a Company Page by the interaction that takes place on it, rather than the number of likes it has. Once it deems it as important it will then 'allow' the Company Page posts to be regularly viewed in the news-feeds of the Company's followers rather than being at the bottom of the priority list of things it believes its users want to see.
It's possible to put money behind specific posts on Facebook - and target them to a particular demographic. This will help posts reach a wider audience and is a great idea if you're right at the beginning of your Facebook journey and need to build your follower base quickly. Take a look at Hubspot's Guide to Facebook Advertising for some more information. But please put lots of thought into the posts you're going to put money behind - make sure they're ones that will encourage comments and shares to make the most of your money. 
Twitter
Twitter is a great channel for the more business-focused audience. Unlike Facebook, followers automatically have Tweets (Twitter posts) shared in their news-feed. So firstly, having a large number of followers is important. Secondly, you need to ensure that your Tweets are interesting enough to encourage re-tweets to your followers' followers.
It's worth considering your target audience (job title, company industry etc.) and searching for these terms to find people to follow... with the idea that they might just follow you back (but only if your profile is up-to-date and your posts look good enough to follow). 
You can also put money behind your Tweets to promote them to a wider audience. Have a look at Twitter's Guide to Promoted Tweets for some more info on how it works. 
LinkedIn 
LinkedIn is the main channel for a business audience. Often it's used for individuals who want a central place to hold their CV for job opportunities and networking, but it's worth so much more than this!
LinkedIn is a great place for a business to effectively target other businesses (and individuals) and benefit from having  a voice on certain topics.  If a company has a large footprint (a number of team members or a base in more than one location) it's good to have a LinkedIn page to share company news and encourage employees to connect with the page to highlight that they work there.
Again, it's possible to put money behind LinkedIn - and because you can be really targeted, it's a great place for B2B businesses to build-up an online network. Visit LinkedIn's 'Ads' page to find out more. 
YouTube
YouTube is fast becoming another search engine. Internet users are so pro-videos that they often go to YouTube to find the answer to a question rather than Google; particularly if that question is of a practical nature.
Video is also an incredibly useful marketing tool - so many of us now pass our spare time (especially during the working day!) by watching videos - but more than that, it can be easier for many to digest content in video form rather than text. So YouTube is important for any type of business. Consider a corporate 'this is who we are and what we do' Welcome video, or customer testimonials as videos, perhaps even a video time-lapse of important work being done (think renovation work in particular).
And don't forget to label your videos so that they're easy for people searching to find them. 
Instagram
Instagram is an incredibly popular channel for the general consumer focused on image-based content. Companies that perform well tend to be those who businesses themselves are very visual and link closely to hobbies: travel, food, fashion, beauty etc.
Pinterest
Similarly to Instagram, Pinterest is an incredibly popular channel for the general consumer focused on image-based content. Therefore all of the above recommendations can be referred to here.
It's been another whistle-stop tour, but hopefully it's helped with your consideration process. Shout if you have any questions!
Take care xx